First Look: Crime Drama 'Shetland' Returns for Season Six
(Photo: BritBox)
The Scotland-based Shetland kicked off in 2013, starring Douglas Henshall as DI Jimmy Perez. We've seen five seasons roll out since, airing on BBC and earlier seasons available via BritBox in the U.S.
Henshall is set to reprise his role for the forthcoming series, which will premiere this fall, with six new episodes, reports BBC Media Centre.
The first season began with Perez relocating to the Shetland Islands, following his wife's death. He joined the local police force as Detective Inspector, leading a team of investigators in a murder case.
BBC Media Centre has provided an update on what to look for next: "The forthcoming new series centers on the doorstep murder of a prominent local figure, a case which strikes at the heart of the Shetland Isles and its people. As Perez and his team uncover a kaleidoscope of motives for the murder, their investigation soon takes a shockingly sinister turn."
Henshall has expressed his gratitude in returning to set, saying in a statement, "After all we've been through over the last couple of years, it's wonderful to be back filming on Shetland again."
Here's a peek at the Shetland law enforcement team, made-up of DC Wilson, DS McIntosh and DI Perez: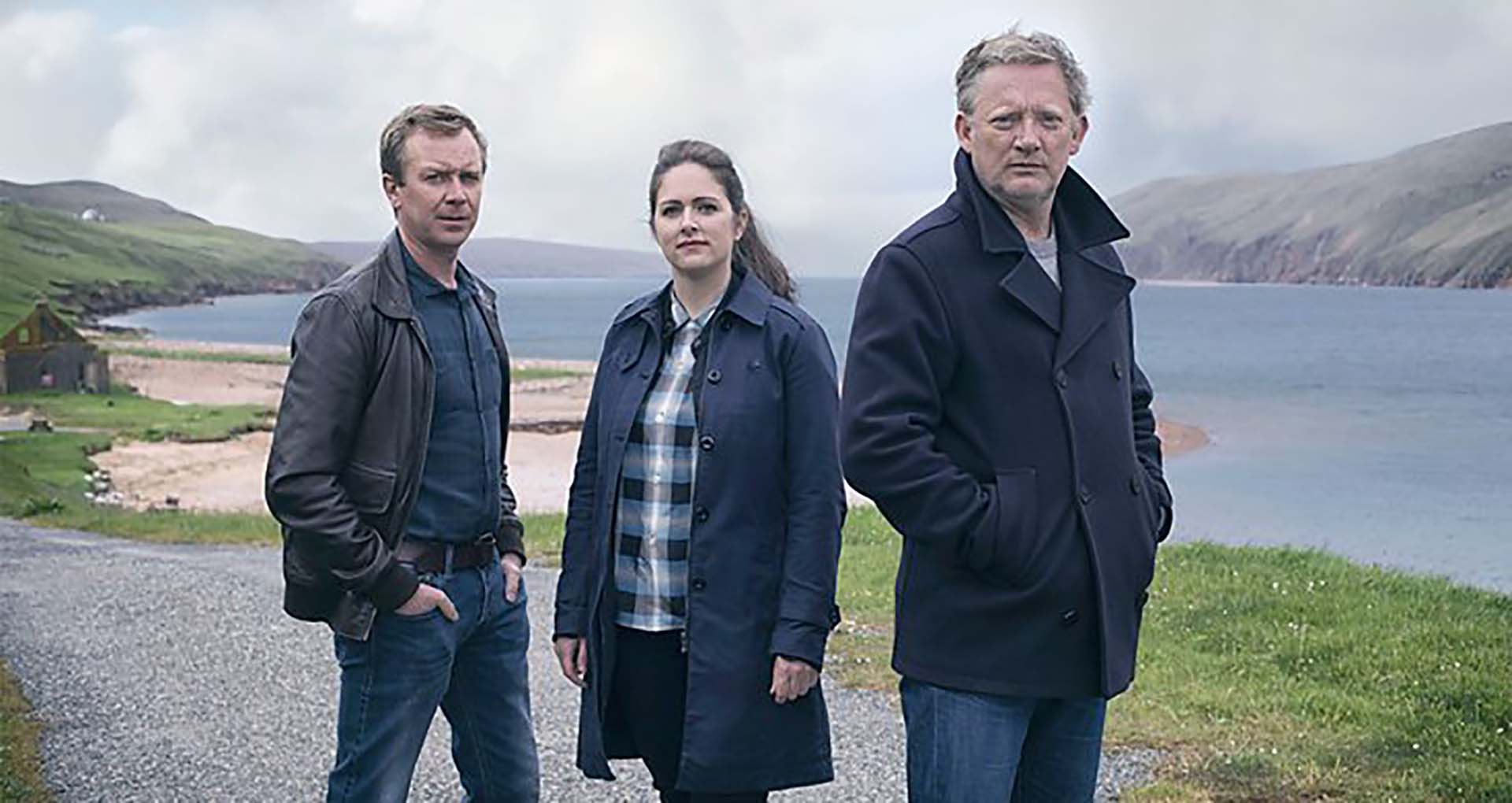 (Photo: BBC Media Centre)
There's no word on season six heading stateside, but we hope it will be sooner than later.
Are you caught up on Shetland so far?